Brooklyn's Reliable Property Management Company
Myron Levine's extensive experience as a multi-building property owner made him acutely aware of the need for a property management company dedicated to meeting the unique requirements of landlords and tenants of small residential buildings. To meet this need, Myron leveraged his experience managing rental properties, along with his excellent interpersonal and problem-solving skills, to create 448 Management. 448 is a top-rated property management company founded upon a uniquely flexible service model that enables us to provide highly customized property management services to owners of small residential buildings throughout Brooklyn, NY. Because we've designed all of our property management services specifically for small multi-unit residential buildings, we're able to provide hands-on, customized solutions to meet the specific needs of 1-20 unit condo, co-op or apartment building owner. Owners of small residential buildings in Brooklyn recognize the value of 448 Management's customized, timely and reliable property management services.
We Care
448 Management stands out among other Brooklyn residential property management companies because of the personalized approach we take to meeting the maintenance, repair and building management needs of small multi-unit residential buildings. All of our building services managers are highly trained and experienced, and have exceptional problem-solving and technical skills. We genuinely strive to enhance the quality of life for all building residents while maintaining high property management standards and saving building owners time and money. Landlords who use our property management services enjoy the benefits of having a skilled team of building services managers take care of the day-to-day tasks involved in building maintenance, repair and tenancy issues. Although the 448 Management team represents the landlord, we also enhance the quality of life for tenants. All of our buildings' residents appreciate the fact that we get to know each of them, and that we treat all tenants well and fairly.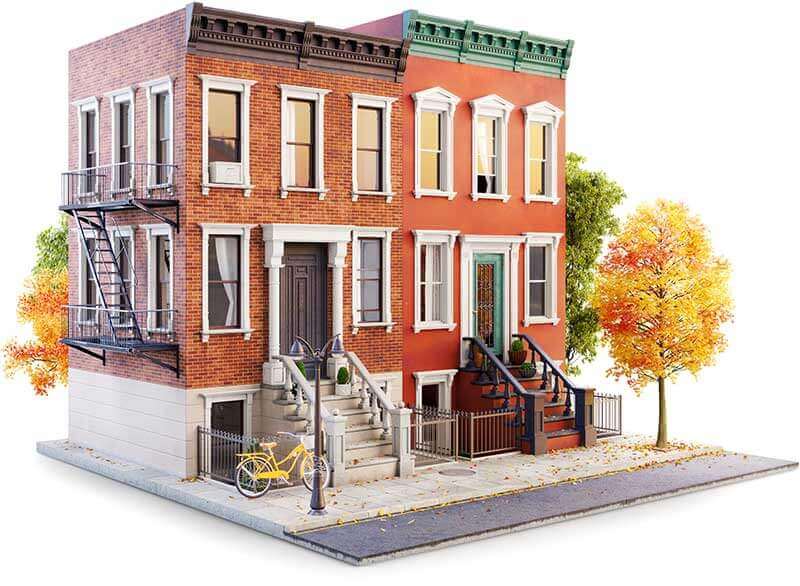 We Keep Your Tenants Happy
448's Expertise Saved Me!
"Before I hired 448 to manage my building, I was constantly dealing with building code compliance, maintenance and repairs. I wanted to hire help, but the other local building management companies required me to buy services I didn't need. Then I met Myron from 488 Management, and learned about his customizable property management services. I love the top-notch, dependable service and appreciate the money their expertise has saved me! I'll be a 488 Management customer for life!"
~ Bob Mark, 15 Unit Property Owner, Cobble Hill, Brooklyn, NY
Happy Tenants, Happy Life!
"I love owning my Brooklyn apartment building, but I just can't keep track of the ever-changing building codes or handle the day-to-day maintenance. Since hiring Myron and his property managers, I've actually saved money on non-compliance fines and tenant turnover costs! My tenants know they can rely on the friendly 448 Management team and are happy to live in my clean and well-maintained building."
~ Barbara Esposito, 8 Unit Property Owner, Bed Stuy, Brooklyn, NY
A Pleasure!
"I just wanted to say thank you for the opportunity for my first real New York City apartment to be in your building. I enjoyed every day living there and being your tenant and was sad to go. You guys were the kindest building managers I've ever rented from. Thank you."
~ Joe and Lisa Veder, Tenant, Park Slope, Brooklyn, NY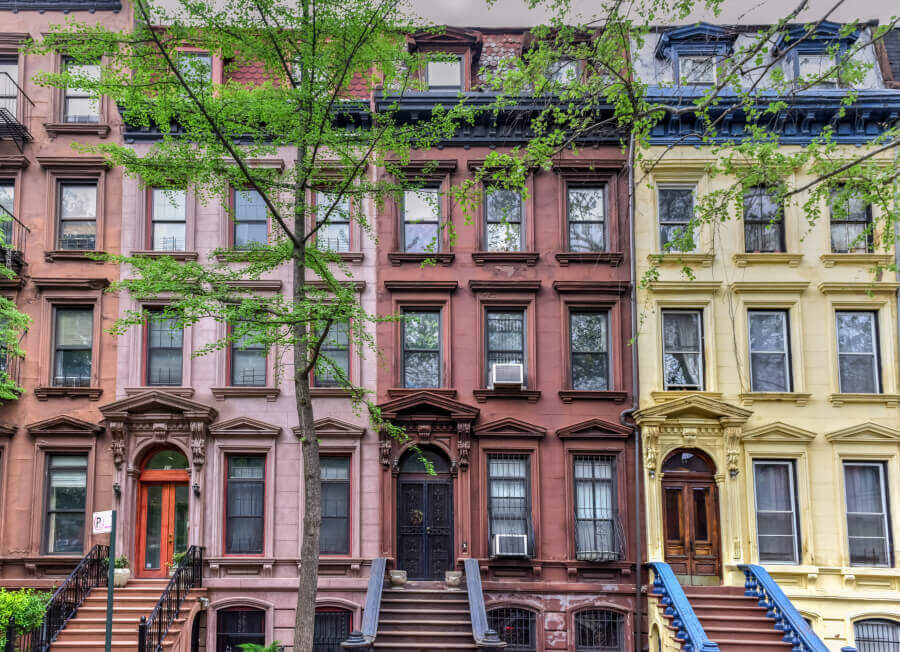 Why Building Owners & Boards
Hire 448 Property Management
The property management experts 448 are an invaluable resource for owners of 1-20 unit Brooklyn, NY, apartment, condo and co-op buildings. As a top-rated residential property management company, building owners and boards enlist our services year after year because of our consistent ability to provide them with customized building management services, personal attention, and more.
1. Customized Property Management Solutions
We specialize in meeting the unique requirements of small residential apartment, condo and co-op buildings, and we understand that not all landlords and boards have the same property management needs. To address your unique property management needs, we've designed a uniquely flexible service model that allows you to pay only for the services you want, regardless of whether you need us to manage a single property or multiple buildings.
2. Personalized Service
We created 448 Management with our own needs as building owners in mind, and we're committed to managing your 1-20 unit building as if it were our own. Our skilled and personable property managers provide hands-on facility management services with an upbeat, positive attitude and treat all tenants equally and with the highest level of respect. We have a history of successfully representing landlords while enhancing the quality of life for every tenant. We make it a point to get to know each tenant on an individual basis and making sure they know we are an available resource for them.
3. Cost Savings
Our expert team helps landlords and boards save money by helping them avoid the fines, wasted time and headaches associated with city code violations. We have comprehensive knowledge of the extensive body of complicated city codes and vast experience dealing with all NYC agencies. This specialized skill set allows us to help you ensure compliance in all areas. Plus, because we have a large client base, we can save you money by negotiating with suppliers for bulk rates on required code-compliant items for your building.
4. Highest Customer Retention Rate in the Industry
Our 100% client retention rate is a testament to the personal attention and first-rate treatment we provide to our 1-20 unit residential building owners and their tenants. We regularly receive word-of-mouth referrals from real estate agents and current clients, who tell their friends that because we specialize in the management of small residential buildings, we stand out from other property management companies.
5. Available 24/7
We take a proactive approach to building maintenance and repairs to prevent the daily lives of your building's residents from being interrupted unexpectedly. However, when emergencies do occur, a member of our team is available 24/7, 365 days a year, to avoid further damage and inconvenience.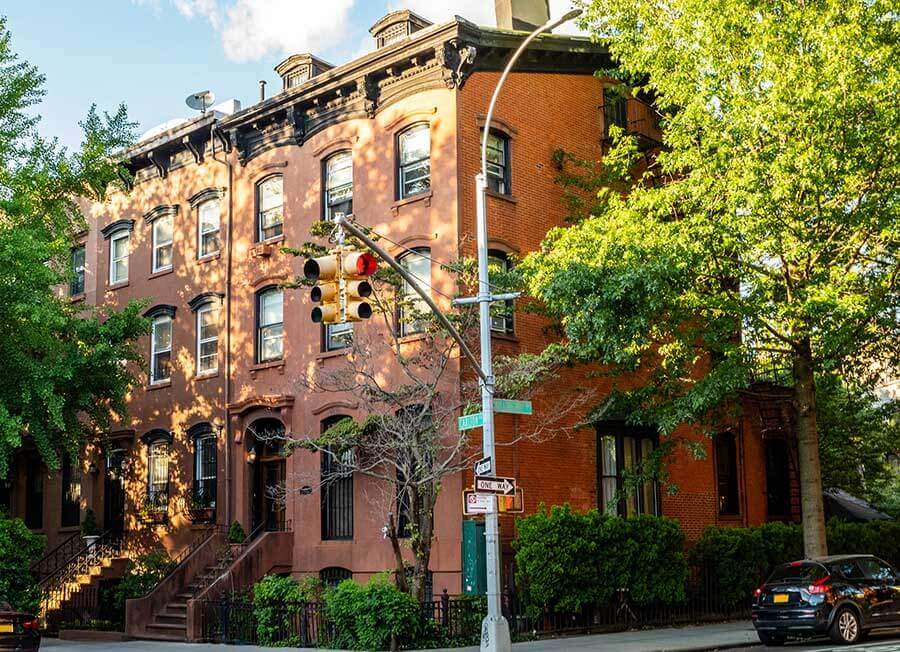 High Standards, Happy Clients, and Dependable Property Management
Get Started Today with Brooklyn's Own...
When you need an experienced team to provide you and your apartment, co-op or condominium tenants with reliable, timely, customized facility management solutions, 448 Management is the local property management company you're looking for. Our clients continue to do business with us because we save them time and money, help keep their tenants happy, and keep their buildings clean and safe.
Call (718) 819-1363 or email info@448management.com for a free consultation and assessment of how 488 Management can keep your building safe and well-maintained.