Brooklyn Residential Property Management
for Multiple Property Owners, Condo Management Boards, and Investors
Brooklyn's Own... the 448 Property Management Team
448 Management is the property management company trusted by residential building owners throughout Brooklyn for customized, timely and dependable building management services. A multi-building property owner for over three decades, Myron Levine leveraged his experience and his excellent interpersonal and problem-solving skills to create a uniquely flexible service model that provides highly customized facility management services to residential property owners in Brooklyn, NY. Each member of the dedicated 448 Management team has the technical skills and specialized knowledge that makes our property managers an invaluable resource to Brooklyn apartment, condo and co-op owners.
The 1 - 20 Unit Building Specialists
The 448 management team maintains high standards for residential building management. We've designed all of our property management services specifically for 1 – 20 unit buildings, allowing us to provide hands-on, custom solutions based on the building owner's needs. We partner with our clients, making ourselves available 24/7 to support both landlords and tenants. As a landlord, you will enjoy the benefits of having our expert rental property management team assume the day-to-day responsibilities of building maintenance, repair and tenancy services. While representing our landlord clients, we also enhance the quality of life for building residents, who appreciate that we're an available resource for them. We get to know every tenant in each building, and we treat everyone well and fairly, helping to support lease renewals and minimize unit vacancies. Each of our building managers is very familiar with all of our clients' buildings, so there is always a member of our team available to address issues promptly.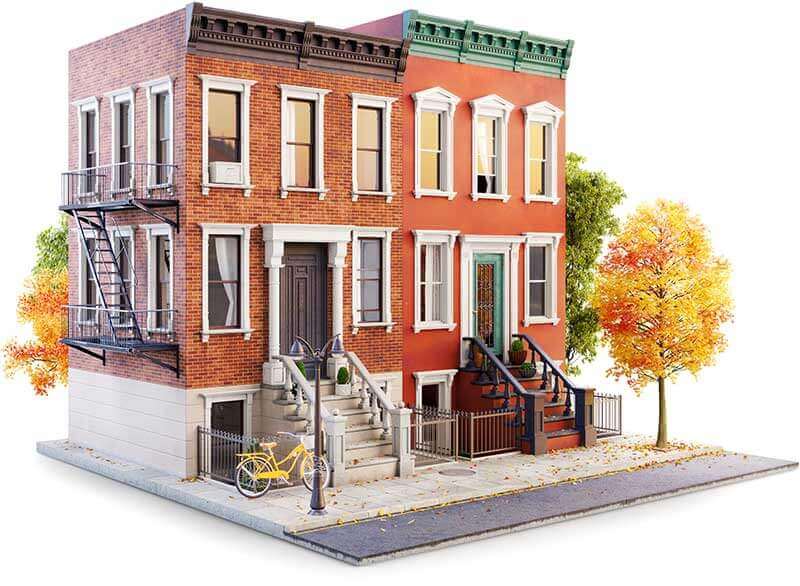 Property Management Services
Our selection of customizable property management services includes the following:
Building Maintenance Services
From cleaning, garbage collection and snow removal to building code compliance, we perform the crucial building maintenance tasks that save you time, help you avoid fines, and keep your residents safe and happy.
Building Repairs
When your residential building needs electrical, plumbing, roofing, flooring, window or other repairs, we can save you time and money with full-service building repair and contractor screening services.
Building Management Services
We help protect your investment through careful tenant selection and lease renewals, dependable rent collection, and monthly bookkeeping services.
Outstanding Brooklyn Rental Property Management
Owners of 1 – 20 unit apartment buildings, co-ops and condos in Brooklyn, NY, are thrilled with our exceptional property management services. Our clients and real estate agents consistently recommend us for exceptional property management services, and we have the highest client retention rate in the industry. Our expert team of property managers is available for customized or complete property management in areas like:
Flat Bush
Stuyvesant Heights
Crown Heights
Sheepshead Bay
Prospect Lefferts Garden
Windsor Terrace
Prospect Park South
Kensington
Sunset Park
Carroll Gardens
Midwood
Fort Greene
Clinton Hill
Boerum Hill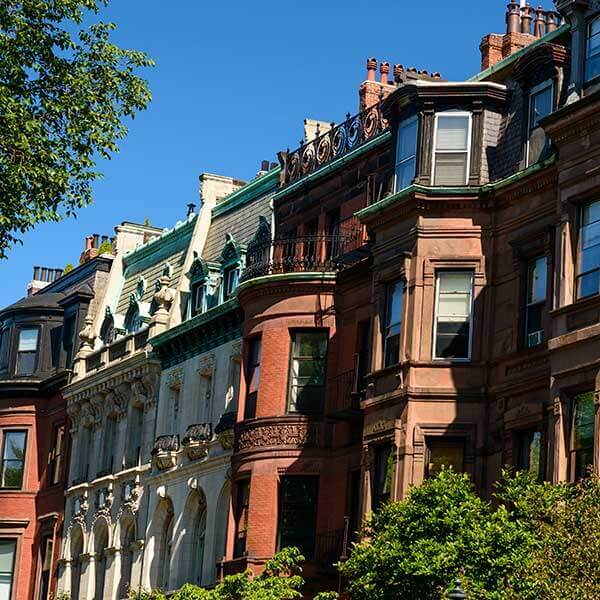 Why Residential Building Owners & Boards
Hire 448 Property Management
448 Management has an outstanding reputation among owners of apartments, condos and co-ops in Brooklyn for top-rated professional property management services. Our customized property management solutions, personalized service and responsiveness are just a few reasons why residential building owners and boards enlist our services year after year.
1. Customized Property Management Solutions
Because we understand that not all residential building owners have the same property management needs, 448 Management isn't a one-size-fits-all property management company. We've created a uniquely flexible service model that allows you to pay only for the services you want, regardless of whether you need us to manage one or multiple properties. With services specially designed to meet the needs of 1 – 20 unit buildings, small buildings are our priority.
2. Personalized Service
Our friendly, considerate property managers partner with landlords, condo boards, and coop boards to make sure all tenants are treated equally and with the utmost respect. We created 448 Management out of our own needs as building owners, and we treat all tenants as we would want to be treated. While as property managers, we represent landlords, we are also an available resource for tenants, who appreciate that we enhance their quality of life. Our entire team is familiar with all client buildings, and we make it a point to get to know each tenant on an individual basis. We are committed to managing your small building as if it were our own, offering hands-on facility management solutions and an upbeat, positive attitude at all times.
3. Cost Savings
Our professional property management services help landlords and boards save money. We have comprehensive knowledge of the numerous, complicated city codes, and we're adept at dealing with all NYC agencies. Our experience and skills allow us to ensure compliance in all areas, helping property owners avoid the fines, wasted time and headaches that can result from code violations. Plus, our multi-building client base allows us to negotiate with suppliers to secure cost-saving bulk rates on required code-compliant items for your building.
4. Highest Customer Retention Rate in the Industry
Unlike most property management companies, small residential buildings are our specialty. We have a 100% client retention rate because we give our 1 – 20 unit buildings and their residents the attention and first-rate treatment they deserve. We consistently receive word-of-mouth referrals from current clients or real estate agents.
5. Available 24/7
The 448 property management team is committed to addressing all building maintenance, repair and management issues promptly. We'll take a proactive approach and use our excellent problem-solving skills to keep your building running smoothly and prevent problems from occurring. Still, when emergencies do occur, we're available 24/7, 365 days a year, to avoid further damage and inconvenience.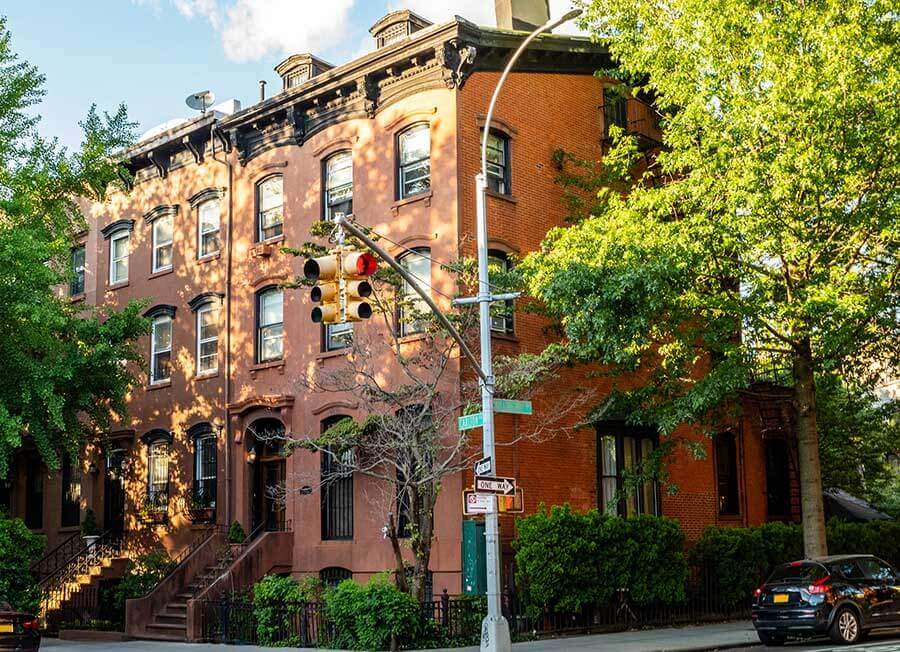 High Standards, Happy Clients, and Dependable Property Management
Get Started Today with Brooklyn's Own...
When you need an experienced team to provide you and your apartment, co-op or condominium tenants with reliable, timely, customized facility management solutions, 448 Management is the local property management company you're looking for. Our clients continue to do business with us because we save them time and money, help keep their tenants happy, and keep their buildings clean and safe.
Call (718) 819-1363 or email info@448management.com for a free consultation and assessment of how 488 Management can keep your building safe and well-maintained.